In many fields, practical experience is just as important as the theoretical knowledge gained while you study. Above all, an internship should provide a basis for your own orientation: where do my career prospects lie? How do I want to work and does the job really correspond to my own ideas?
Orientation and vocational preparation
When studying some subjects, the degree does not match a specific career path. This makes internships all the more important, as practical experience has the greatest impact on your own profile. An internship is also an opportunity for you to get to know your own working style. When applying subject-specific knowledge, you will discover which additional qualifications are still important for your future career. Internships are not only a worthwhile stepping stone for students towards starting a career; they can also offer a useful transition between a bachelor's and master's degree. The contacts you make will prove helpful for further projects, such as final theses, freelance work or even permanent employment later on.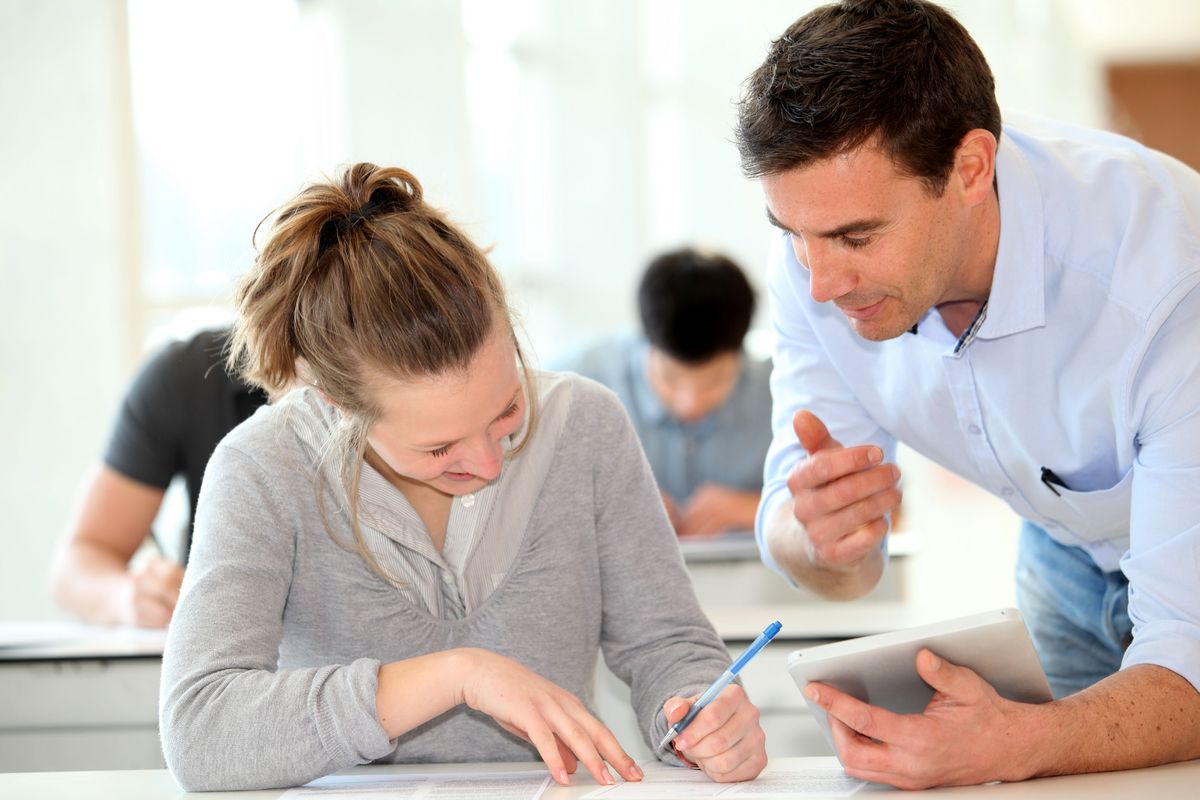 Finding an internship
Which internship is right for me?
Especially at the beginning of university, students often have only vague ideas about their job prospects. When it comes to internships, it should therefore be clear what the purpose of the internship is, regardless of whether the internship is voluntary or mandatory. Be aware of your own interests, strengths and weaknesses, for example by asking yourself the following questions:
Which professional field or which employer would I like to know more about?
What academic knowledge and abilities do I have?
Which skills do I want to learn?
When should the internship take place and for how long?
What do I expect to get out of the internship?
Do I want to do an internship abroad?
There are very many ways to find a suitable internship. Many online job portals also advertise internships, but other useful sources include notices at the University, specialist journals and trade fairs, personal contacts and our Career Service.
Before starting your internship, you should discuss some important points with the employer and record these in a contract. An internship contract should contain the following information:
Both contractual partners, including their names and addresses
Duration of the internship, start and leaving date; trial period and notice period if applicable
Tasks and activities
Weekly working hours
Rights and obligations of the contractual partners
Leave entitlement, how to proceed in case of illness
Remuneration
Notice periods
In some sectors it is not customary to conclude an internship contract. In any case, however, it is advisable to have a document issued which lists the main points and conditions.
The obligation to pay social security contributions depends on whether the internship is a mandatory internship provided for in your study regulations or a voluntary internship not completed as party of a university degree.
Mandatory internship
Regardless of how much you earn, mandatory internships are not subject to social security contributions. A mandatory internship forms part of your degree course and is therefore regarded as training, not as normal employment. However, if you exceed the income limit you may no longer be eligible for free family health insurance, or your BAföG or child benefit payments may be reduced in line with your earnings

Voluntary internship
Voluntary internships are subject to social security contributions. It is generally advisable to consult your health insurance provider. You should also bear in mind the respective income limits for BAföG , orphan's pension and half-pension, and housing benefit.

Internships abroad
If you do an internship abroad, you are subject to the regulations of the respective country. Be sure to obtain sufficient information in advance.
Internships in Germany
As a rule, interns are insured against accidents in the workplace and on the way to work.

Internships abroad
There is no guarantee that interns will be insured against accidents abroad. One exception here is if the internship or semester abroad is organised as a component of the degree course at the home university.

Private accident insurance
In any case, it is important to clarify with the home university or your internship provider whether you are insured against accidents. Otherwise, interns should take out their own insurance.
Important for internships abroad:
Find out in good time which risks your insurance covers in the host country.

Health and accident insurance are just as important as liability insurance.

In many cases, additional international insurance is advisable so that you can be reimbursed for any costs that may arise.

For more information about completing an internship abroad, please refer to the information provided by the International Centre.
Internship report
For a mandatory internship, study regulations usually require the student to write an internship report. The internship report is intended to document, reflect on and evaluate your experiences with regard to the goals set. Your internship report can refer to the following points:
Information about the institution or company where you completed your internship

Which tasks did you work on?

How do you rate your learning success and your newly acquired knowledge?

How do you think you performed?

Given what you experienced, did the internship meet your expectations?

In your opinion, what went well or not so well?
It's a good idea to prepare your report before the internship is over, so that the memories and processes are still fresh in your mind. The scope and contents of your internship report will vary depending on the subject area and field of study. Information on how to write an internship report and the respective formal requirements is available on your institute's website or from your internship coordinator.