Leipzig University's international alumni network, or LAI for short, fosters contact between the University and its alumni from all over the world. It currently comprises over 2300 alumni from more than 110 nations. Here we inform you about the structure of the network and introduce some of our members. We would be delighted to welcome you as a member of our network. Membership is free of charge.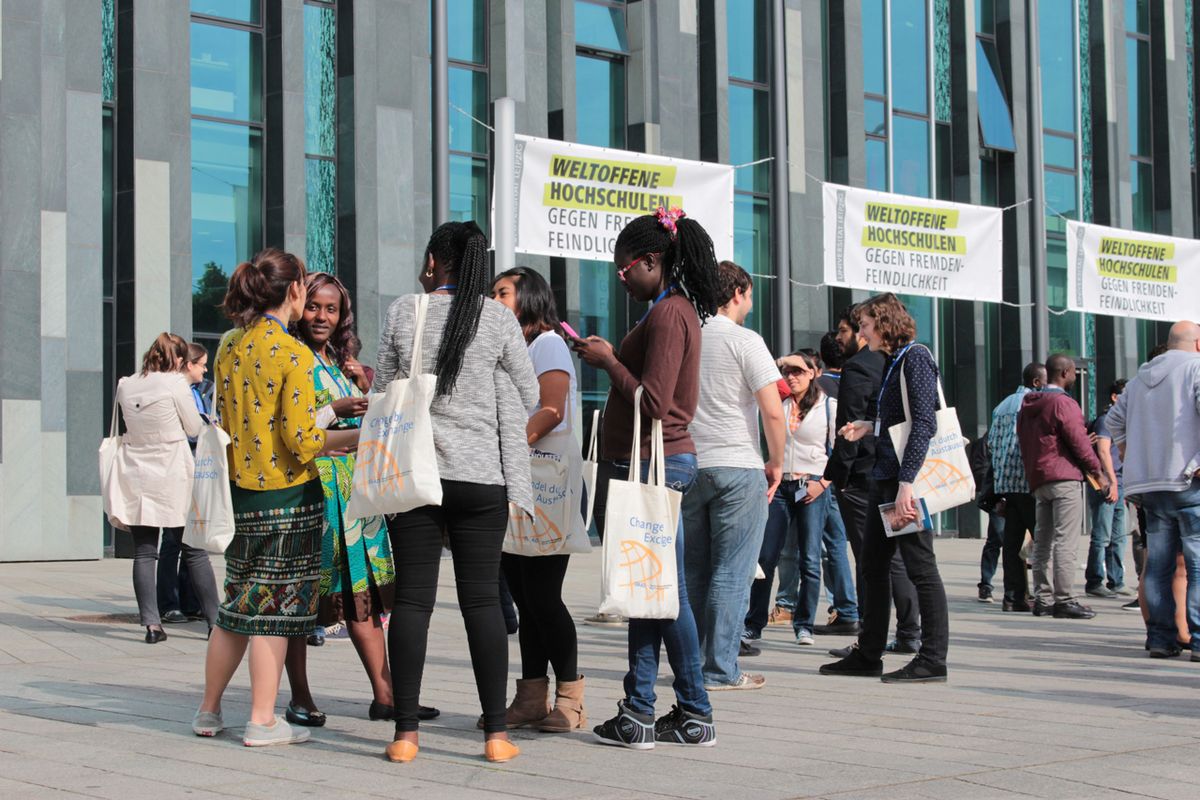 Over two decades of international alumni activity
Leipzig Alumni International was founded in 1998 as an independent project of our university's International Centre. The network has grown ever since. The majority of our alumni come from Russia, Vietnam and Ethiopia (former GDR connections) as well as from France, Spain and the US. Our alumni work comprises three areas:
maintaining and strengthening contact with the University's international alumni
encouraging the exchange of knowledge and experience among alumni
enabling international cooperation.
Leipzig Alumni International addresses former students, exchange students, scholars and lecturers. LAI is also open to all current students, scholars, staff and sponsors and friends of Leipzig University. Everyone has the opportunity to benefit from the connections within the network – be it at the start of their career, for personal development or exchange with other alumni.
Members of LAI benefit from a wide range of services:
Membership is free of charge.
You will receive our regular newsletter containing information from the University and Leipzig.
Once a year you will receive the complimentary alumni magazine LUMAG.
We can support your alumni partnerships and projects.
Our alumni portal and social media channels allow you to network with other alumni.
You can take part in regular subject-specific courses for alumni.
We will support your initiative to establish an alumni club in your home country.
We always welcome your project ideas and partnerships that you would like to implement with the help of our network.
Research alumni with LAI
Generally speaking, research alumni are academics who have completed a research stay at our university and now hold a research position outside of Germany. As a member of the network, you can benefit from a number of services:
You can apply for scholarships for implementing teaching or research projects and to subsidise printing costs.
At the invitation of our university, you can attend conferences and workshops as a speaker.
We offer further training events for your scientific qualification and networking.
Become a member
We would be delighted to stay in touch and welcome you as a member of the network. Please use the registration form to join. Registered LAI members can log in below.
Our international alumni
How did our alumni enjoy their time at our university and what are they up to today? Get to know some of the faces of our network.