The excellence of our scientists is reflected by the numerous national and international awards they have received. Here we present a number of our award winners.
Alexander von Humboldt Professorship
Funded by the Federal Ministry of Education and Research as part of the International Research Fund for Germany, the Alexander von Humboldt Professorship is the country's most valuable international research award.
Leipzig University has secured three Alexander von Humboldt Professorships.
Jens Meiler was awarded a Humboldt Professorship in 2019. A pharmaceutical chemist and bioinformatics researcher, he conducts research where biology, physics, chemistry and computer science meet. At the new Institute for Innovation in Rational Drug Design, Meiler will carefully combine computer-aided processes with experimental methods in order to develop new pharmaceuticals. With the further development of the ROSETTA programme, he will also establish a "European Centre for ROSETTA Therapeutic Design".
The philosopher James Conant secured the prestigious Humboldt Professorship in 2017. Conant is interested in the philosophy of language and epistemology and is working on a synthesis of the idealistic German and the analytical American philosophical schools. As co-director of the Research Forschungskolleg Analytic German Idealism, he brings new ideas and thought-provoking insights to Leipzig and strengthens the German-American cooperation between the universities of Leipzig, Potsdam, Chicago and Pittsburgh in the field of philosophy.
Gregory Crane was awarded the Humboldt Professorship in 2012. Crane is a classical philologist and applies computer science methods to systematise human cultural development. As a pioneer of the digital humanities, he supports Leipzig's Institute of Computer Science in its development into a centre for the digital humanities.
ERC grants
Currently, five scientists from Leipzig University are being supported by ERC grants, which are awarded by the European Research Council. They are among the highest distinctions for individual research work in Europe. While ERC Starting Grants reward excellent junior researchers in the early phase of their scientific careers, ERC Consolidator Grants support promising researchers seven to twelve years after completing their doctorate. ERC Advanced Grants are awarded to excellent scientists who are already established in their field of research.
ERC Starting Grants
Nico Eisenhauer, of the Experimental Interaction Ecology Working Group, has received funding since 2016. At the iDiv research centre, he investigates the effect of European earthworms as an invasive species on the North American ecosystem.
ERC Consolidator Grants
Since 2019, the neuroscientist Professor Stefan Hallermann has been researching molecular and biophysical mechanisms in the brain in order to better understand the process of learning and memory. His Heisenberg professorship at the Faculty of Medicine culminated in his taking over the Chair of Physiology in 2018.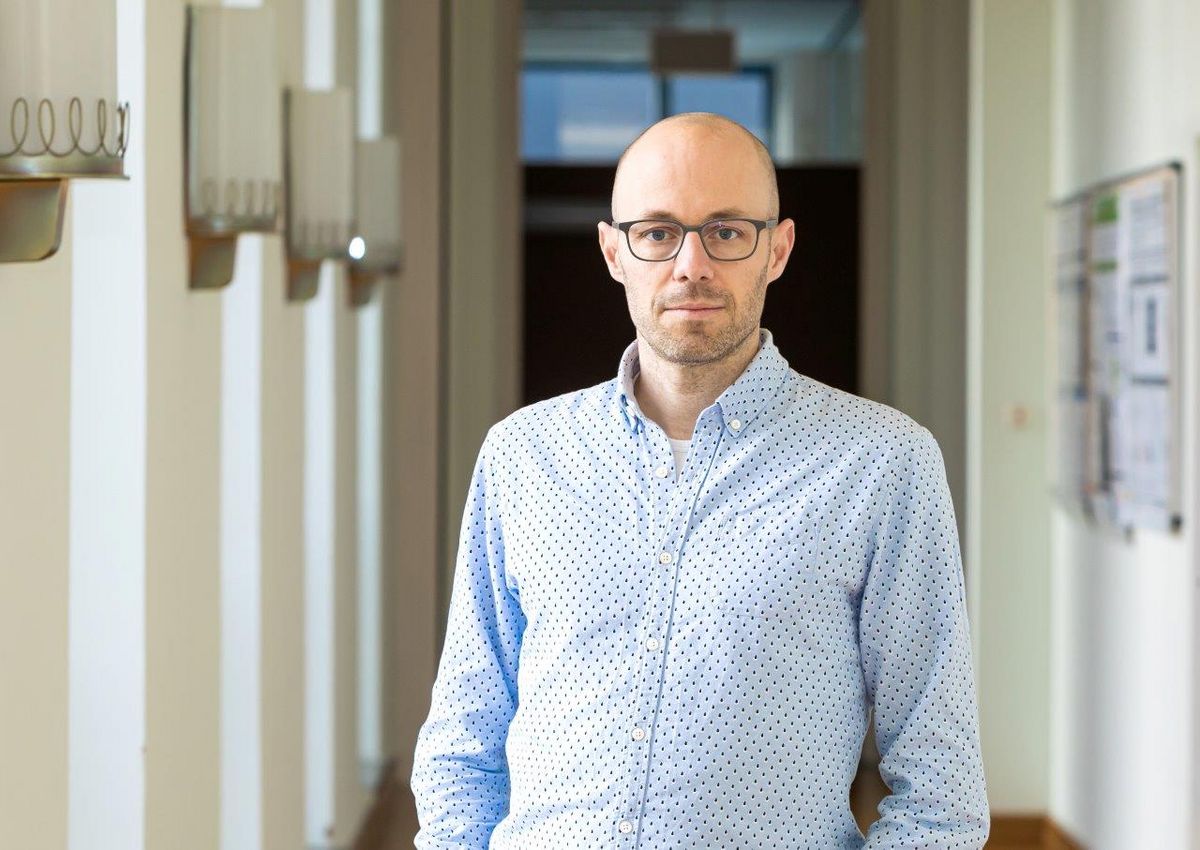 László Székelyhidi, Professor of Applied Mathematics, has researched representation of the fundamental equations of fluid mechanics as so-called inclusion problems since 2017. He was awarded an ERC Starting Grant in 2011.
Ralf Seidel, Professor of Molecular Biophysics, received an ERC Grant in 2017 for his research into CRISPR-Cas enzymes. Seidel was already awarded a Starting Grant in 2011.
ERC Advanced Grants
Biophysicist Alfons Käs received an ERC Grant in 2017 for his research into the physical properties of cancer cells.
Linguist Martin Haspelmath received an ERC Grant in 2015 for his research into grammatical constants in various languages.
Gottfried Wilhelm Leibniz Prize
The Gottfried Wilhelm Leibniz Prize is awarded by the German Research Foundation. The most important research prize in Germany, it is awarded to outstanding scientists to improve their working conditions and research opportunities and give them more flexibility.
László Székelyhidi was honoured in 2018 for his excellent research on the theory of partial differential equations.
Anneliese Maier Research Award of the Alexander von Humboldt Foundation
The Anneliese Maier Research Award is presented annually to humanities scholars and social scientists from abroad.
Robert Brandom was presented with the Anneliese Maier Research Award in 2015. He is one of the most renowned philosophers of our time and is helping to advance the close relationships between contemporary German and American philosophy.
The philosopher James Conant was awarded the Anneliese Maier Research Award in 2011.
Heinz Maier-Leibnitz Prize
Awarded by the German Research Foundation, the Heinz Maier-Leibnitz Prize is a distinction for young researchers and provides an incentive for further excellent achievements in their scientific work. It is intended to encourage recipients to pursue their scientific careers.
The biologist Nico Eisenhauer was awarded the prize in 2014. He teaches and researches at the Institute of Biology and at the iDiv research centre.